Volume 21, Number 32 | The Newspaper of Lower Manhattan | DECEMBER 12 - 18, 2008
Obituary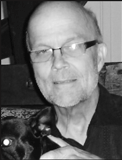 Jansen, 63, Seaport artist who painted for Hendrix, dies
By Janel Bladow

South Street Seaport resident and artist Paul Jansen passed away last Friday, Dec. 5, at Beth Israel Hospital, following a two-year battle with lung cancer. He was 63.

Born in Boston on Aug. 19, 1945, Jansen grew up in Stamford, Conn., the second son of Paul and Lily Jansen, a merchant marine sea captain and a homemaker. When his father returned from sea and later retired, he spent his time painting and woodcarving. His mother, who passed away last December, often teased Jansen that he inherited his artistic genes from her. She started painting at 16.
Both were extensively involved in the art scene in their hometown.

]Jansen graduated from Stamford High School then served as a seaman in the U.S. Navy from 1963 to 1966. He was a veteran of the Vietnam War, receiving a National Defense Service Medal and a Vietnam Service Medal.

He moved to New York City and graduated from the Fine Arts Department at the School of Visual Arts in 1970. After receiving postgraduate awards and scholarships, Jansen was recognized for his innate technique and began his career as a freelance illustrator.

Jansen emerged in the '70s when he broke through as a highly inventive independent painter, and served as resident artist at Jimi Hendrix' Electric Lady Recording Studios in Greenwich Village. Jansen's work appeared in Rolling Stone Magazine, The Village Voice and Playboy, and includes album cover designs for Jimi Hendrix' "War Heroes" and "Loose Ends," and Henry McCullough's "Mind Your Own Business!" which was nominated for Album Cover of the Year Award in London.

This summer, Jansen was awarded a Pollock-Krasner grant for emerging and established artists who face obstacles to creating their art.

Lee Krasner, widow of artist Jackson Pollock and a recognized abstract expressionist painter, established the Pollock-Krasner Foundation in 1985 to give financial help to working artists. The grant is to support the artist's artistic and/or personal expenses for a year.

"I'd say I'm re-creating abstract expressionism in a cartoonist way," Jansen told Downtown Express in an interview at the time. "More aggressive, dramatically so. I see anger, frustration, more joy coming through than I did before."

His paintings are comprised of brilliantly colored, abstract configurations that reflect the conventional ideas of classical painting, according to his web site (www.pauljansen.net). Jansen's heightened perspectives portray intensity and sensuality from ribbon-like forms to fantasies of color, unlike anything else in modern painting. A longtime Downtown resident, Jansen and Dolores, his wife of nearly 20 years, and stepdaughter Ashley Pickett, moved from Soho in 1993 to Ann St., where they were living on 9/11. Soon after, they moved east to Dover St.

Jansen also served as a co-coordinator of the Fish Bridge Dog Run at Pearl and Dover Sts. There he could often be found, enjoying an afternoon with his beloved tiny terror Petunia, a French bulldog.

In addition to his wife Dolores, stepdaughter Ashley and dog Petunia, Jansen is survived by his brother John Jansen, sister-in-law Barbara Sorensen and her husband Thor, mother and father-in-law, Eleanor and Douglas Hansen, and numerous cousins.

Viewing for family and friends was at Vanella's Funeral Home with a memorial service at Seamen's Church Institute on Water St. Burial services are to be held Thurs., Dec. 11, at St. John's Lutheran Church Chapel followed by burial and Honor Guard at Fairfield Memorial Park Cemetery, both in Stamford.

Donations in Paul Jansen's name can be made to Roseann's Gift Foundation forLung Cancer Research (www.roseannsgift.org).